Canada: Friday, July 23, 2021

http://www.parvaazthejourney.com
Frustrated by the peer pressure, bullying and dictates of his culturally obsessed immigrant father, protagonist Rob struggles to find his identity in the Western world.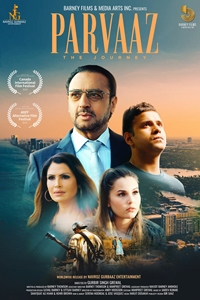 Cast & Crew
User Reviews
Public Reviews - 1 Reviews
betty n. - Rated it 5 out of 5

Father Son relationship is beautifully portrayed in the film, First of its kind on Immigrant families who want to pass on family values and traditions to their next generation.Beautiful story line, "Mehboob ki agosh mein aakar koi maa ki god kaise bhool sakda hai"describing the inside vacuum of everyone of us..Enjoy watching this beautiful film with your family and friends. Beautiful and heart touching songs especially 'CHALLA' A must watch film.